Site Navigation
Top Posters

24 Jul 2016
This is a list of GIS-related blogshttp://wiki.gis.com/wiki/index.php/List_of_GIS-related_Blogs
207 Views · 1 Replies ( Last reply by 3dbu )
19 Jul 2016
Where can I find some international online GIS & Remote Sensing courses organized by institutions or companies that issue graduation diplomas for their students ? Thank you !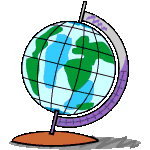 19 Jul 2016
Dear Friends, Me and my colleagues are trying to make an application for routing purposes. This application has to be in a mutual transaction with a GPS tracking device obviously. Here come the issues we encounter 1. We are getting the login data but after that we need to send response...
18 Jul 2016
Hello everyone, I am a beginner using QGIS and especially using Python for QGIS.I want to build a QGIS Python program to request a database and to find (and to select) the records that meet certain conditions. How can I do, for each value of an attribute field, to select the more relev...
201 Views · 1 Replies ( Last reply by Lurker )
33,293

Total Posts

10,457

Total Members
depewea Newest Member

1,735

Most Online
45 users are online (in the past 15 minutes)
10 members, 35 guests, 0 anonymous users (See full list)
Bing, yanggis, dsfsdfikhausdfuh, killercode, Moskis, ortak, Google, jaraput, zju3s, diamputz, jamez, elman